TUESDAY: June 26th
Excuse the blur. I'm stuck with the point and shoot until my camera that was stolen during our trip to the US is replaced. Insurance is covering the replacement cost, it's just a matter of getting it ordered.
And so we come to the final day of our trip....kind of...I'll explain this later. Thank you for sharing in our adventure. The Means family has many more adventures ahead.
So, we are full time missionaries, which means we live down here full time. It's our home, so this little adventure is not typical of what we do. In fact it is the first time we have done anything like this. We have some unspoken philosophies about ministering. We believe it is best to make sure what you do is Christ focused and is going to have lasting results, eternal results. This usually involves a long term commitment to the people and the place. However, this trip was all God's leading. We knew for this one week, this is what God would have us do and God just went before us in amazing ways. We still weren't sure exactly how everything was going to work out, even as we went to sleep Monday night with all the bags of food packaged and ready to hand out.
Tuesday morning Sam got up early to read his Bible and then cooked breakfast. The kids got up and got ready one at a time, waking to the patter of a lite rain. As Haden and I got ready, one of the children came to tell me people were arriving! The only mototaxi driver in town had worked with Lilian to identify families in need. He made a round to tell the ones able and close enough there was some relief food available. Then He, pastor Jevial and Sam package up some "despences" to take up to families that really, really needed them and had no means of coming to get them. I am so very sorry we have no pictures. This is the first time we have done anything like this and we didn't realize until later we should have designated someone to take pictures, but then again my children were enjoying the process so much, there is no way I could have ask one of them to do it and with Sam and I split up, I needed to take change. So, while Sam went out with the mototaxi, the kids and I stayed right there at Lilian's and handed out the rest of the food and items. We were able to hand out beans, rice, vegetables, chicken, sugar, animal cookies for the kids, toothpaste and tooth brushes (which were a big hit) all with gospel tracts. We were able to briefly tell the people "Jesus loves you", "God bless you" and "we are praying for you and your town". After everything was handed out and we sat down for a late breakfast together, Hannah excitedly exclaimed, "that was worth the trip!" All the kids had a bit of a hard time knowing there was much more need and that the supplies had run out. All in all we were able to help at least 75 families, some with only one member and some with 9! After breakfast Sam went up with the mototaxi man to hand out some tarps to about 6 houses they had identified. It's not a permanent solution, but they were good quality and will keep them dry as it is still raining daily there. After spending the morning aiding our efforts the mototaxi would not take any money for his services, that was a huge donation on his part. While Sam was gone one of the families came back with a gift! A sea turtle hand carved from a coconut shell. I told her it would be a reminder to pray for Pluma Hidalgo. Below are the few pictures we took. :)
Arms full! We will remember bags if we do this again.
Lena giving small bags of cookies to the kids.
Please note the smiles. :)
With Lilian and Pastor Javiel
So to sum things up:
What an amazing trip God allowed us to go on! Thank you so much to everyone who gave towards beans and rice and the other things we were able to take along. I wish you could have been there to see the faces of those you gave to help. Besides providing a little help for Pluma Hidalgo, we were also able to encourage and help a local pastor and his church in Pochutla and strengthen a new believer in Pluma Hidalgo.
After dropping pastor Javiel back at his house we headed to Puerto Escondido to drop out some supplies to a doula friend there. By the time we drove the hour over I was not feeling very good. We began looking for a hotel room, by the time we found a room and were sitting on the beach letting the kids play, I realized I had a fever. It only got very much worse from there. Sam and I both spent a miserable night with high fever and intense stomach cramps. Sam met an American chiropractor the next morning, who gave him the name of a doctor. I was given three kinds of medication and 1/2 liter of IV fluid right there in his office! By Thursday with the help of anti nausea medicine we were able to get home, rest and recover. For those wondering that's what your garden variety food poisoning does and it's actually the first time we've had it in the two years we've been here. Thankfully the kids were healthy as horses the whole time.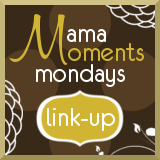 Linking up this Monday morning. A Mama's Story has a fabulous give away this week. Go check it out.