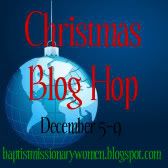 >
Merry Christmas. We love and miss you all.
Means family preparation for Christmas 2011.
We made ornaments, ginger bread houses, and over 200 cookies. Most of which we delivered to the neighbors with a tract about the birth of Christ.
Matt 1:21 "for He shall save his people from their sins"